Afternoon readers, its time for another update :)
Seen as my latest thing is to bounce around between projects so as I dont get bored of any single thing I bring you a Dark Eldar related update :P
Today I have finally finished off the raider that I got at Christmas, its taken me 4 months and the nagging of a few friends to get the energy together to finish it :( a very mojo destroying model. However now it is done bar a few touch ups and the addition of some transfers to the Sail (once I decide which ones I want to use :P )
so here it is: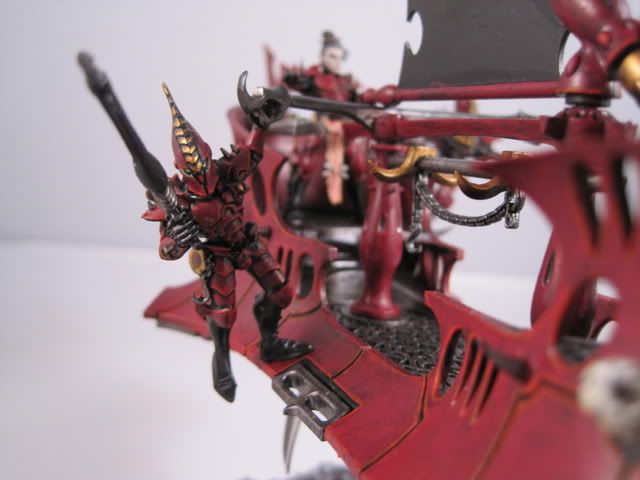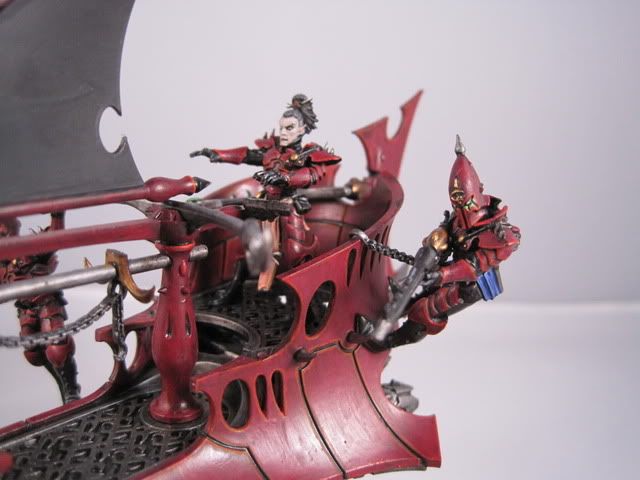 And the base:
Not really my best paint job but it will do, I'm just glad that its done with. The washes I applied have come out patchy in places so I might have to turn those into battle damage of some sort. The highlights are pretty basic but they look ok from a distance.
Now originally I had planned to abandon DE altogether after this model and sell or trade off the unbuilt kits I've got however I'm thinking I might continue with them and will be building a quad of wyches to paint :)
Also I have built the Archon I have had sitting around for months:
few conversions, cut the gloved hand holding the husk blade off the metal arm and combined it with the upper arm of the pointing power sword arm from the warriors sprue. Also given him the trophy rack from the Warrior sprue with the addition of an extra skull.
His base has the remains of some unfortunate who met the wrong end of the husk blade, seen as the codex says it vaporises anything it touches I figured a blackened skeleton would work well :) might yet add a skeletal arm holding a bayonet or something :)
So thats it for another update, next time it might be the Archon, some more Necrons or possibly some urban war gladiators :D
As ever let me know what you think guys :)